these items may be purchased together as a set or separately (price may vary)

The Sal Platform Bed stands for the ultra modern design which is so in demand these days. The bed is suggested in two ultimate designs which carry different functions. The leg platform bed has slightly raised base, while the other bed comes with the storage platform. The bed has wide stylish headboard and inserted lighting. The wood and wood products construction of the bed replies for durability, while the two-tone finish adds chic classy appeal.

The complementing set of two Sal Nightstands excellently matches the bed design. Each nightstand features two drawers with cut in handles. The nightstand sides and top are covered with a glossy black lacquer, while the front is rendered in a light Walnut. Sure to keep your belongings organized, the Sal Dresser repeats the nightstand design concept and adds ample of storage. The dresser features five drawers and ultra-modern two-tone finish.

The final accord in this contemporary composition, the Sal Mirror has masterly measured proportions and intricate look. The mirror has thin glossy black frame and rectangular shape, which allows for vertical and horizontal configurations.

With its ultimate design and up to date appeal, this bedroom set from the Sal Collection by Benicarlo will add more character to your house decor. The optional Sal Chest will complement the flow and mood in your bedroom. It will also provide you with some extra storage which is so necessary in order to organize the room. The chest features six drawers accented with stylish cut in handles, typical for contemporary style furniture. The chest is constructed from wood and wood products, and overlaid with select veneers. The sides and top are rendered in a glossy Black finish, while the front comes in a warm Walnut.

The masterpiece of the collection, optional Sal Four-Door Wardrobe will enhance the comfortable atmosphere and elegance in your bedroom with its tasteful contemporary appeal. The wardrobe features four doors. The middle doors have full-length mirrored surface, and the side doors come with veneer surface and warm Walnut finish. The large geometrical hardware handles complete the look of this piece.

The combination of popular materials, contemporary colors and shapes of the Sal Bedroom Collection makes it impossible to deny the comfort and elegance of the bedroom you desired.
Set includes:
Queen Size Bed
2 Night Stands
Dresser
Mirror
Highlights:
Contemporary Style
Made in Spain
Black Gloss/Warm Walnut Finish
Wood and Wood Products Construction
Bold Straight Lines
Cut In Handles
Bed Design Options
Lighted Headboard
All Beds Include Wooden Spring
Ample of Storage Options
Dimensions(W" x D" x H"):
Queen Size Leg Platform Bed 106 x 83 x 38
Queen Size Leg Platform 64 x 83 x 12
King Size Leg Platform Bed 106 x 83 x 38
King Size Leg Platform 83''D x 38''H
Queen Size Storage Platform Bed 106 x 83 x 38
Queen Size Storage Platform 64 x 83 x 12
King Size Storage Platform Bed 106 x 83 x 38
King Size Storage Platform 80 x 83 x 12
Nightstand 24 x 17 x 17
Five-Drawer Dresser 47 x 21 x 38
Mirror 43 x 1 x 8
Six-Drawer Chest 24 x 17 x 45
Four-Door Wardrobe 78 x 23 x 89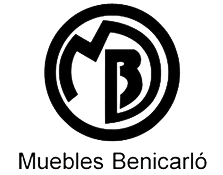 In Muebles Benicarlo we are committed to quality...
Muebles Benicarlo - more than 50 years experience manufacturing matrimony bedroom furniture over which time constant updates in the manufacturing process as well as technological upgrades have helped to meet the demands in each and every moment, never forgetting our commitment to our tradition of artisan workmanship.

Do you ship overseas?

Almost all of our products can be shipped anywhere in the world. We can ship via ocean freight and air freight, both of which have their advantages. If you live overseas and would like to place an order, please email us for a shipping rate quote or call us toll free at 1-800-691-8191.
---
Made in Spain Wood Modern Design Bed Set with Extra Storage

This product was added to our catalog on Sunday 04 March, 2018.