these items may be purchased together as a set or separately (price may vary)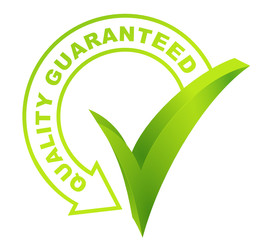 The luxury platform bedroom set will add style and comfort into your bedroom setting. The set includes the platform bed of two styles, two nightstands, dresser and mirror. The optional chest, two-door wardrobe and four-door wardrobe may be added to the set for your maximum convenience. All the pieces from the set are crafted from wood and wood products, and rendered in Wenge and Light Metallic finishes.

The Luxury Platform Bed is available in two ultramodern designs. The High Leg Platform Bed features straight geometrical forms and high legs narrowed on the bottom. The headboard has concave shaped and contrasting color finish.

The Storage Platform Bed repeats the high leg bed design, except it has the capacious storage platform to keep your bedding and other belongings. Both beds include the wooden spring.

The set of two Luxury Nightstands complement the bed design and add storage to the room. The nightstand is crafted from wood and wood materials, and wrapped in a wenge and light metallic finishes. Compact and convenient, the nightstand has two drawers of different sizes accented with geometrically shaped metal hardware. The nightstand base is slightly lifted from the floor, which creates an impression of a ''floating'' effect.

The Luxury Dresser has similar design concept as the nightstand yet larger scale and capability. The dresser features eight drawers accented with stylish hardware and slightly raised base. The Luxury Mirror makes an excellent match to the dresser and visually extends the room dimensions. The beveled mirror glass is cased in a durable frame of rectangular shape and rendered in a popular contemporary Wenge finish.

With its exceptional fresh look and practicability, this well-designed set from the Luxury Bedroom Collection will become an essential part of your house decor and provide you with enjoyment for years to come. The optional Luxury Chest will complement the flow and mood in your bedroom. It will also provide you with some extra storage space to keep your belongings organized. The chest comes with five capacious drawers and two-tone finish. The chest's top and sides are covered with a rich Wenge finish, while the front is rendered in a contrasting light metallic. The large metal hardware completes the look of this piece.

The optional Luxury Wardrobes is a great place to store bedding or clothes. It is suggested in two variations with two and four doors. The wardrobe doors are decorated with the large metal hardware of geometrical shapes. Standing for durability, the wardrobe is constructed from wood and wood products and rendered in a fashionable Wenge finish. The wardrobe's sleek shape will add style bedroom. Refresh your bedroom decor by adding the contemporary furniture from the Luxury Bedroom Collection which will bring you a complete satisfaction and years of enjoyment.
Set includes:
Queen Size Bed
2 Night Stands
Dresser
Mirror
Highlights:
Contemporary Style
Wenge/Light Metallic Finish
Wood and Wood Products Construction
Bold Straight Lines
Geometrical Metal Hardware
Bed Design Options
All Beds Include Wooden Spring
Ample of Storage Options
Dimensions(W" x D" x H"):
Queen Size High Leg Platform Bed 70 x 85 x 36 302
King Size High Leg Platform Bed 87 x 85 x 36 450
Queen Size Storage Platform Bed 70 x 85 x 36
King Size Storage Platform Bed 87 x 85 x 36
Nightstand 20 x 15 x 15
Dresser 59 x 19 x 30
Mirror 31-1/2''W x 39''H
Five-Drawer Chest 36 x 19 x 43
Two-Door Wardrobe 36 x 23 x 85
Four-Door Wardrobe 71 x 23 x 85

How can I track my order?

We are always happy to track your order for you. To track your order, Please email us at shipping@primeclassicdesign.com or call us toll free at 1-800-691-8191 and provide us with the invoice number or simply your name.
---
Fashionable Wood Grain Modern Design Bed Set Made in Italy

This product was added to our catalog on Sunday 04 March, 2018.