these items may be purchased together as a set or separately (price may vary)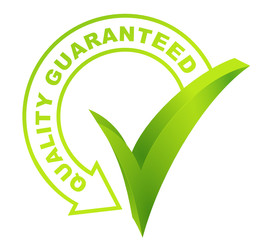 Finished in beautiful high gloss light maple lacquer these items will provide all your bedroom furniture needs. The contemporary pure maple platform bedroom set features straight and clean lines that fit well with today's bedroom styles.

Elegant accents and decorous details add to the beauty of the piece. You'll discover expertly crafted elements of tufting at the headboard. The bed and all casegoods rest on classically curved base with traditional nuances. No hardware adds to the décor feel of the entire set. Glossy maple finishes add film noir feel to the bedroom.

True to the spirit of the set's modern styling, the designer silver trim on the nightstand, displays a smooth, unbroken front. Additional chest may be purchased to complete the look of your room. The bed is available in Queen and King sizes. Straight panels are in wood, then veneered (veneer being a thin layer of solid wood); then the veneers are lacquered using a six steps/layers of UV high gloss polyester lacquer.

Manufactured according to European and international standards. The bed comes with mattress support and can be upgraded with one of our luxurious memory foam mattresses. This model can be used with or without box-spring. If you are using regular mattress or futon mattress with no box-spring, we suggest you will need to get mattress support such as a set of wooden slats that go across the bed to hold the mattress.

Signs of usage are more easily visible on high-gloss surfaces than on matt lacquers, so these should be handled more carefully. However, you have an advantage of light maple finis as it is yet less noticeable. Slight scratches do not impair serviceability and are unavoidable with extended usage. To clean the surface, please use a soft, damp cloth and wipe it without applying much pressure, then clean and wipe dry with a soft cloth. The lacquer polish is helpful for dealing with slight scratches or stains. Please observe the instructions of use. Never use scouring or diluting agents made from cellulose or synthetic resin. Also, make sure that no hot objects are ever placed on the surfaces and no liquids are left on them. These should always be removed immediately.
Highlights:
Embodies the designer's philosophy of the ensemble
The set includes Queen bed with mattress support (no box spring required), two matching nightstands and dresser with mirror
Contrasted by beige leather chrome accents to create a look of extraordinary visual aesthetics
Set features contemporary oval shape and high gloss finish
Cases have brushed metallic trim
Tops are made of durable lacquer that adds extraordinary look
Gentle curve adorning the front face
Case goods feature a rounded design with quality soft close drawers
Symmetric grace stands firmly on sturdy base with plastic legs under
Light maple veneer finish
Topcoat finish: quality lacquer
The chest of drawers is not available for purchase
Measurements:
Queen: 68"L x 82"W x 60"H
King: 84"L x 82"W x 60"H
Dresser: 64"L x 20"W x 33.5"H
Mirror: 39.5"L x 1"W x 39.5"H
Nightstand: 28.5"L x 20"W x 22"H

How can I track my order?

We are always happy to track your order for you. To track your order, Please email us at shipping@primeclassicdesign.com or send us a text message to SMS (802) 393-8191, or call us toll free at (800) 691-8191 and provide us with the invoice number or simply your name.
---
Exclusive Quality Elite Modern Bedroom Sets with Storage Drawers

This product was added to our catalog on Tuesday 08 September, 2020.