these items may be purchased together as a set or separately (price may vary)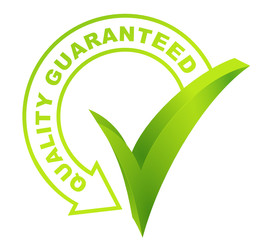 This light grey leather sofa set is the perfect addition for any living room decor. The grey leather fabric combined with extra soft padded seating give it both elegance and comfort. Gorgeously crafted using premium top grain Italian leather, the collection is detailed with deep tufted buttons, and plush seating for comfort & style. The sofa collection is stocked in black and light grey, as shown, but can be special ordered in a plethora of different colors. This is truly the perfect sofa set to instantly improve your home décor.

Top grain leather products are easiest to clean as you are required to use gentle soap and water together with dusting regularly will keep them clean and beautiful for many years.

Here's an easy and sort of odd but totally legit way to remove smells from leather, whether they be smoke smells, lingering odor from the tanning process or perfume: spritz leather goods with white vinegar. The drawback is that the acid in the vinegar can be drying to leather, which means that after using it, you'll want to give the hide a light coating with a leather conditioner like Cadillac. On the other hand, that's generally a good thing to do to your leather, so if the deodorizing serves as impetus to treat your leather accessories to a hit of conditioner, that's actually great.
Highlights:
Meet a new classic of salon culture
Be immediately impressed with its powerful elegance
The set if for a sofa and one chair
Extra chair is available at discounted price
Contemporary design
Material cushion: Italian leather upholstery
Inner frame material: oak
Internal wooden structure is set on a satin steel frame
Rust and moisture proofing treatment
High density foam for cushions, for back and armrest
Chair is available on a swivel-action base
Items can be purchased individually
Has a versatility which makes it ideal for both large and small spaces
Measurements:
Sofa: 87.4"L x 39.7"D x 29.1"H
Chair: 31.4"L x 32.2D x 29.1"H

How can I track my order?

We are always happy to track your order for you. To track your order, Please email us at shipping@primeclassicdesign.com or call us toll free at 1-800-691-8191 and provide us with the invoice number or simply your name.
---
Top Grain Italian Leather Contemporary Sofa Set

This product was added to our catalog on Saturday 19 January, 2019.