---
| | |
| --- | --- |
| How to choose the layout: A chaise or chaise lounge is the part of a sectional extended forward - "long chair", normally featuring no arm. It is attached to the sofa at ninety-degree angle and gives you ample space to stretch out and relax. When you are facing a sectional the chaise can be on the left or right side. The Orientation Layout option allows you to choose the position of the chaise that fits your space. | e.g. right facing chaise |
---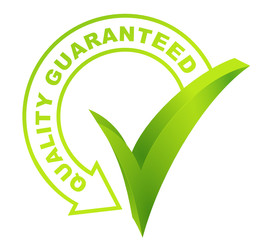 This two pieced, luxury white, innovative leather sectional is the perfect addition for any living room. The best selling Italian leather sectional is now available in a new smaller design! The mini version is a fashionable, modern, and available in white colors. Seats and backs have high density foam to give you extra comfort and support. Its contemporary design and Italian leather finish give it an ideal combination of both style and comfort.

Experience the highest degree of versatility with the luxurious and functional design of the modern white leather sectional sofa. Prime Classic Design takes contemporary living to another level with its unique special enhancements encapsulated within this extraordinary seating element beginning with the individually controlled adjustable headrests that retract into varying vertical or horizontal positions for immediate and optimum neck and head support, while the foam filled back and seat cushions offer rebounding support from the intrinsic elastic webbing reinforcements.

On the occasion your leather has incurred the terrible wrath of spillage without protection, donít fret. Youíve got options. Dab up as much fluid as you can with a soft, clean cloth. Itís best not to wipe if you can avoid it; this can push the fluids deeper into your leatherís pores. Instead, allow your cloth to absorb the spill naturally off the surface of your leather. After you clean leather, itís important to give your leather conditioner. Cleaner strips away oils like too much time in a swimming pool turns your fingers into prunes. Leather conditioner will restore your leatherís supple quality and provide it with natural protection against future spillage.
Highlights:
Awe inspiring and yet has a cozy feel to make it appear like a home
Modern design, hand made with Italian materials
In stock in white with right (as shown) and left side chaise
Top grain thick Italian leather all around
Stainless steel legs
Adjustable head rest and ratchet mechanism
Inner frame material: oak
Wonderful accents and mixtures to create a wonderful living space
Can be ordered in different colors for special order
Special order takes eight to twelve weeks to arrive
Measurements:
Sofa (left): 59W x 41D x 28H in
Chaise lounge (right): 43W x 67D x 28H in
Total sectional dimensions: 102W x 67D x 28H in
Seat height: 18 in
Seat depth: 23 in
---
Quality Materials:

Our leather factories operate in compliance with the requirements set forth by the UNI EN ISO 9001:2008 standard, for design and production of finished leathers for high end furniture.
The foam, especially for the seat cushions and backrests, is the most important element for the achievement of an adequate comfort of our living room furniture. Our sofas are made of special foams developed in every aspect from the current generation products, born from the latest research to response for higher comfort and durability.
The inner structures of sofas and sectionals are made of ecologically certified solid wood - pine or oak. All sofas are made with hardwood frame and each corner assembly is glued, screwed and corner-blocked assembly required. The mechanisms for moving backs and seats are metal powder-coated and on the visible parts are chromed. All raw materials that are used for the realization of our sofas produced according to European standards: the leather, wood, foam and feather padding as well as the thread used for the seams are all certified.

How can I pay for my order?
We accept all major credit cards, Google Checkout, PayPal, official bank cheks and wire transfer. For orders made outside the United States, Prime Classic Design Inc. accepts PayPal and wire/bank transfers only. We do not accept international credit cards. For more information please call us toll free at 1-800-691-8191.


---
High-class Leather Upholstery Corner L-shape Sofa

This product was added to our catalog on Saturday 18 May, 2019.