these items may be purchased together as a set or separately (price may vary)

Sleek, clean lines accentuate the distinctive design of our exclusive sofa set. Crafted from fine top-grain leather, this sofa makes an instant impression in any modern living space This product is customizable! Many customizations are offered at no additional cost such as ordering with multiple colors. Please contact us if you want to get custom color for this product. Will be made in black unless otherwise specified. More than just white and black premium leathers are available for special order. Please checkout our color chart.

The contemporary sofas are available in different color combinations, emphasizing the contrast between the soft cushions and the strong moving parts, decorated with a premium leather edging that highlights its sinuous line. These exclusively designed arms and backs adapt to the body of the sitter and provide extraordinary comfort. The Italian set manages to combine comfort on a large scale without being to bulky. The sofa set is an invitation to experience total comfort thanks to the soft, variable-density European foam, padding of its seat. The sofa provides adjustable comfort with its clever recline mechanism: the arm and back is designed to lean about 18 degrees with ratchet mechanism.

People who would like their leather furniture to have a long and healthy life should protect the furniture from unnecessary wear and tear. Just because itís durable, doesnít mean itís invincible. Here are a few things you should not do if you want your leather furniture to look outstanding for many years to come: the worst thing an owner of leather furniture can do is nothing at all. The lifespan of a piece of furniture can be shortened dramatically by not taking the time to maintain it correctly. Many people expect that leather furniture will be fine without any special attention. Those who choose to ignore and neglect their leather furniture will soon be wondering why it looks so dirty and damaged. You should also be diligent about quickly cleaning up any spills on your leather furniture.
Highlights:
Set includes one sofa and one loveseat
Refined and unusual design that resulted in an original living room
Modern design, 100% made in Italy
Top grain thick premium leather all around
Combines both elegance and comfort
Strong back and arm with ratchet mechanism supporting weight
Back padding natural goose down with foam insert to keep shape
Adjustable arm rests - can be used for lounging
German ratchet mechanisms for each individual backrest
Polished metal legs
Extra soft padded, high density foam seat cushions
Removable cover on back cushions
Kiln dried hardwood frame built to last
Blending humanist sensibilities and technical expertise
Pouf is also available in the same color combinations
Black lacquered Italian coffee table is available to complete the set
Measurements:
2-seater loveseat: 65 (arms down - 85)W x 37.5 (backs down - 47.2)D x 36H in.
3-seater sofa: 88.2 (arms down - 108)W x 37.5 (backs down - 47.2)D x 36H in.
Pouf (optional): 28W x 24D x 16H in.
Coffee table (optional): 43W x 43D x 14H in.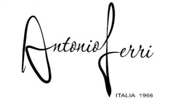 ..founded in 1955 by Mr. Ferri Rocco
Antonio Ferri collection in leather is manufactured at our Italian company with more than 50 years of history. In the States, these Italian sofas exclusively available at Prime Classic Design only. Our new furniture style in a contemporary design is addressed to consumers who care about quality and budget. High quality materials with a large range of products, the beauty and the softness of our leather together with high finishing stitching mastery are the strength of this new collection. We can ensure to our customers a firm and lasting product able to preserve intact its own characteristics over time. The wooden frames we use are in eco-friendly material, biodegradable and recyclable.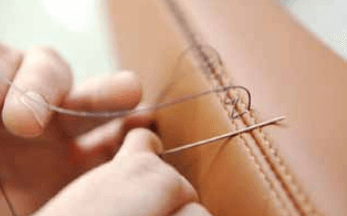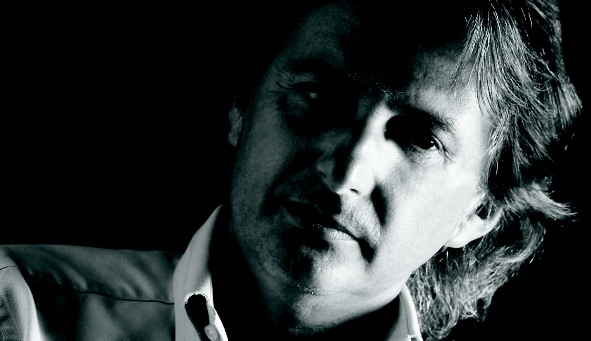 In the heart of the most elegant is born a new line of upholstery collection Antonio Ferri that reflects the philosophy of a handmade contemporary product and carried forward by three generation of specialized artisans since 1950s - all "made in Italy" tradition. The aesthetics of the sofas is filtered by light of soft colors with special leathers and fabrics of the highest qualities, with handmade decorations, hallmark of the Maison. The long-standing synergic cooperation between the architects Danilo Bonfanti and Granriele Moscatelli with qualified partner has given birth to numerous projects in the architecture and design sector.
This product is:

---

Conceria Mastrotto Specialising in the production of a wide range of bovine leathers for the footwear, furnishings, clothing and leather goods industries, Conceria Mastrotto was the first company founded in the Group, and it now has over fifty years proud experience behind it.

When will I receive my purchase?

Usually all orders are shipped within 2-3 business days after you complete checkout and take from 1 to 3 weeks to arrive. If the description of the item specify the product as "special order" or "custom order", delivery time can take up to 8-9 or even 16 weeks. If the product you wish to purchase is in stock, you should receive it within one-two weeks, unless an expedited shipping method has been established. However, Prime Classic Design Inc. offers a wide array of items, many of which are subject to longer lead times and limited stock. We do our absolute best ensure that the delivery times listed on each and every product page are accurate and up-to-date. If you would like to place an order but need to verify stock and / or lead times, please feel free to call us toll free at 1-800-691-8191.
---
Black Leather Sofa Set with Adjustable Features

This product was added to our catalog on Thursday 19 October, 2017.
Customers who bought this product also purchased...