---
| | |
| --- | --- |
| How to choose the layout: A chaise or chaise lounge is the part of a sectional extended forward - "long chair", normally featuring no arm. It is attached to the sofa at ninety-degree angle and gives you ample space to stretch out and relax. When you are facing a sectional the chaise can be on the left or right side. The Orientation Layout option allows you to choose the position of the chaise that fits your space. | e.g. right facing chaise |
---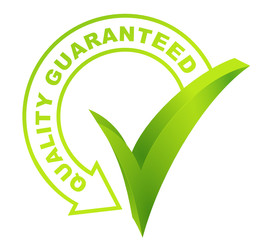 This is a simple yet refined sofa concept. Each module is fully upholstered. The armrest design incorporates the same angle as the back of the sofa, so no matter where you sit you will be completely comfortable. Spice up the sleek, sharp look of the sofa by adding your own combination of cushions. The corner sofa is crafted of soft Italian leather that allowed the designer to let his imagination loose on the flowing shape of the lounge positions without being restricted by the material. This seat may seem diminutive, but its construction is anything but delicate. The sofa is upholstered in white leather for comfort to match the ergonomic design of the comfy reclining positions. It is a modular sofa concept, so you can select from two different layout setting units and more than a dozen different leathers. It is in stock in white, as shown, and charcoal grey. Other colors will be a special order - 12 weeks.

Cleaning and care of leather upholstery

Moisten a cotton or woolen cloth with water and wipe over the leather surfaces. You can remove more stubborn dirt by using a mild soap solution (pure liquid soap: two tablespoons dissolved in one liter of water). Itís important not to let the water soak through the leather or penetrate into the seams. Wipe the mild soap solution dry with a soft, dry cloth. You can remove tough water-based stains such as coffee, tea, and blood with an absorbent cloth or kitchen roll, dried-on stains with the cleaning agent from the care set. Fat-based stains such as butter, mayonnaise, and chocolate can be removed by using a cloth or the cleaning agent from the care set. Treat less common stains, such as ball-pint pens, nail polish, and shoe polish with a special leather stain remover.
Highlights:
Genuine Italian top grain leather upholstery
Real leather everywhere: seats, sides, back and bottom
Adjustable headrests and armrest for comfort
Steel structure makes it stable and solid
Its cutting edge production technology ensures durability
Offers support to neck with carefully placed adjustable cushioning
A stress-free reclining experience
Available in left or right facing chaise
Will provide a few moments - or a few hours - of pure comfort and relaxation
Tufted seat chaise lounger will surely add a contemporary edge to your room
Aggressive lines yet an inviting appeal, where will you make a comfort statement
Measurements:
Total: W111" D72" H31/40"
---
Quality Materials:

Our leather factories operate in compliance with the requirements set forth by the UNI EN ISO 9001:2008 standard, for design and production of finished leathers for high end furniture.
The foam, especially for the seat cushions and backrests, is the most important element for the achievement of an adequate comfort of our living room furniture. Our sofas are made of special foams developed in every aspect from the current generation products, born from the latest research to response for higher comfort and durability.
The inner structures of sofas and sectionals are made of ecologically certified solid wood - pine or oak. All sofas are made with hardwood frame and each corner assembly is glued, screwed and corner-blocked assembly required. The mechanisms for moving backs and seats are metal powder-coated and on the visible parts are chromed. All raw materials that are used for the realization of our sofas produced according to European standards: the leather, wood, foam and feather padding as well as the thread used for the seams are all certified.

How can I track my order?

We are always happy to track your order for you. To track your order, Please email us at shipping@primeclassicdesign.com or call us toll free at 1-800-691-8191 and provide us with the invoice number or simply your name.
---
Adjustable Advanced Tufted Corner Sectional L-shape Sofa

This product was added to our catalog on Saturday 13 October, 2018.