---
| | |
| --- | --- |
| How to choose the layout: A chaise or chaise lounge is the part of a sectional extended forward - "long chair", normally featuring no arm. It is attached to the sofa at ninety-degree angle and gives you ample space to stretch out and relax. When you are facing a sectional the chaise can be on the left or right side. The Orientation Layout option allows you to choose the position of the chaise that fits your space. | e.g. right facing chaise |
---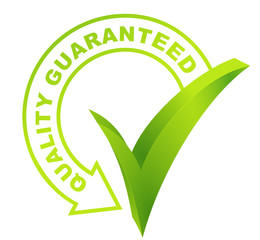 This sectional is sure to make your living or family room feel warmer and more inviting. The curves of the corner help the entire set to work together well and will give everyone a comfortable place to sit. You will find that this sofa set helps to increase both your fun and relaxation levels. Choosing the color will be the only difficult part of this purchase. This sofa is customizable! Many customizations are offered at no additional cost such as ordering with multiple colors and changing the orientation (as pictured or reverse). Please contact us if you want to get custom color/position for this product.

The modular system allows to configure incredibly comfortable leisure furniture for the living room. Depending on the forms you choose, you can create a sofa or a corner sofa where each seat section has the relaxation function that provides the option to set the armchair in the most comfortable position. They can be reclined either electrically or manually, i.e. relying on the userís own strength Ė in both cases thereís no need to get off the sofa. The available option of joining seats together enables you to create arrangements perfectly tailored to room size and your preferences. The package price is set for the configuration shown on the main image and includes all the pieces where a chair has electric recliner and sofa comes with a pull-out bed.

Natural body oils, smoke and other pollutants cover your leather furniture and oxidize leather surfaces. It is the oxidation process that causes natural oils in leather upholstery to evaporate, and the resulting dry leather then becomes susceptible to the deepening of organic creases as very fine dust particles settle into the creases and lead may lead to cracks and splits. It is the this overall dehydration process that cause most dry and cracked leather. This is why it is important to clean your new sectional at least once in two months. Another problem with leather upholstery that that is not regularly cleaned is fading. The combination of direct sunlight or bright lights and uncleaned soiled leather surfaces will start to dissolve the finishing dyes on your leather furniture and leads to the fading of your leatherís original color. Please make sure you are taking care of your expensive corner sectional.
Highlights:
Designed and made in Poland
Produced with 100% European materials
Pillow top armrests
Sturdy wood legs
Extra padded seating for added comfort
Electric recliner chair come with the price (can be downgraded to manual for savings)
Special order takes eight to twelve weeks to arrive
Top of the line superb quality leather
Top grain thick Italian leather all around
Cream, can be ordered in different colors
Kiln-dried hardwood frame
Optional armless chair can go in between any of the pieces to create an extra seat
Arm chair, loveseat and sofa can be produced to extend the collection
The optional chair is featuring electric recliner
Measurements:
Left facing 3 seater with a bed: W73.2" x D38.5" x H39.4"
Corner: W48" x D48" x H39.4"
Right facing armless chair: W31.5" x D38.5" x H39.4"
Right facing recliner chair: W42.5" x D38.5" x H39.4"
Overall: W121" x D122" x H39.4"
Seat height: 19"
Seat depth: 20"
Optional armless chair (modular): W31.5" x D38.5" x H39.4"
Chair: W45.7" x D38.5" x H39.4"
Loveseat: W68.1" x D38.5" x H39.4"
Sofa: W73.2" x D38.5" x H39.4"
This product is:

---
Quality Materials:

Our leather factories operate in compliance with the requirements set forth by the UNI EN ISO 9001:2008 standard, for design and production of finished leathers for high end furniture.
The foam, especially for the seat cushions and backrests, is the most important element for the achievement of an adequate comfort of our living room furniture. Our sofas are made of special foams developed in every aspect from the current generation products, born from the latest research to response for higher comfort and durability.
The inner structures of sofas and sectionals are made of ecologically certified solid wood - pine or oak. All sofas are made with hardwood frame and each corner assembly is glued, screwed and corner-blocked assembly required. The mechanisms for moving backs and seats are metal powder-coated and on the visible parts are chromed. All raw materials that are used for the realization of our sofas produced according to European standards: the leather, wood, foam and feather padding as well as the thread used for the seams are all certified.

When will I receive my purchase?

Usually all orders are shipped within 2-3 business days after you complete checkout and take from 1 to 3 weeks to arrive. If the description of the item specify the product as "special order" or "custom order", delivery time can take up to 8-9 or even 16 weeks. If the product you wish to purchase is in stock, you should receive it within one-two weeks, unless an expedited shipping method has been established. However, Prime Classic Design Inc. offers a wide array of items, many of which are subject to longer lead times and limited stock. We do our absolute best ensure that the delivery times listed on each and every product page are accurate and up-to-date. If you would like to place an order but need to verify stock and / or lead times, please feel free to call us toll free at 1-800-691-8191.
---
High End Curved Sectional Sofa in Leather

This product was added to our catalog on Friday 10 August, 2018.