The platform bed from Benicarlo stands for the ultra modern design which is so in demand these days. The bed is suggested in two ultimate designs which carry different functions. The leg platform bed has slightly raised base, while the other bed comes with the storage platform. The bed has wide stylish headboard and inserted lighting. Standing for durability, the bed is constructed from wood and wood products, and overlaid with select veneers. The color combination of the bed includes the eye-catching and warm colors such as glossy black lacquer and warm walnut. The bed is available in Queen and King sized. The wood spring is included, nightstands are available for complete look. The combination of popular materials, contemporary colors and shapes of the Sal Bedroom Collection makes it impossible to deny the comfort and elegance of the bedroom you desired.
Highlights:
Contemporary style
Made in Spain
Black gloss and warm walnut finish
Wood and wood products construction
Bold straight lines
Bed design options
Lighted headboard
All beds include wooden spring
Measurements: (W" x D" x H")
Queen Size Leg Platform Bed 106 x 83 x 38
Queen Size Leg Platform 64 x 83 x 12
King Size Leg Platform Bed 106 x 83 x 38
King Size Leg Platform 83''D x 38''H
Queen Size Storage Platform Bed 106 x 83 x 38
Queen Size Storage Platform 64 x 83 x 12
King Size Storage Platform Bed 106 x 83 x 38
King Size Storage Platform 80 x 83 x 12
Optional nightstands: 24 x 17 x 17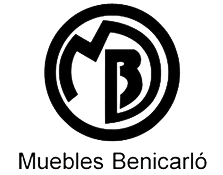 In Muebles Benicarlo we are committed to quality...
Muebles Benicarlo - more than 50 years experience manufacturing matrimony bedroom furniture over which time constant updates in the manufacturing process as well as technological upgrades have helped to meet the demands in each and every moment, never forgetting our commitment to our tradition of artisan workmanship.

How can I track my order?

We are always happy to track your order for you. To track your order, Please email us at shipping@primeclassicdesign.com or call us toll free at 1-800-691-8191 and provide us with the invoice number or simply your name.
---
Lacquered Made in Spain Wood Modern Platform Bed with Extra Storage

This product was added to our catalog on Friday 22 June, 2018.